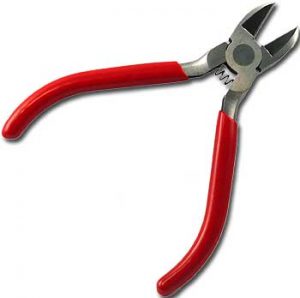 Improper cutting of a wire tie can leave a sharp edge which can snag on things or even cut your finger.
To properly cut a wire tie, grip the tie where it exits the head, stretch it slightly by gripping with wire ties and and bend it down.
Then clip it flush with the wire tie head.  The cut edge will retract inside the head just enough to give you a smooth edge.
BuyWireTies.com is your source for cable management products from Bay State Cable Ties, Velcro, Pro Tapes & Specialties and more.
Your satisfaction is always guaranteed.
Harrison Bros. Inc.
GoodBuyGuys.com
Voice 877-863-6150
Fax     800-327-6651
sales@harrisonbros.com